Tenerife is the most visited island of the Canary Archipelago, where tens of thousands of tourists from all over the world come every year. They love Tenerife for a variety of opportunities – from a quiet and relaxing time on the beach to noisy parties in clubs, from sightseeing to outdoor activities and enjoying untamed nature.
The Canary Islands are the territory of Spain, so Schengen is required to travel to Tenerife. There are two airports – North and South. The first serves domestic flights, and the second – international.
When to go
Canaries are called islands of eternal spring. There is no extreme heat, but cool days are a rarity. The air temperature most often keeps at +23 ° C. The tourist and bathing seasons last year-round, and the difference between winter and summer weather is only a few degrees.
In January and February, it is better to choose the southern regions for recreation, it rains less often and is generally slightly warmer. From the beginning of March you can go anywhere in the island: the climate is comfortable and pleasant everywhere.
Beach vacation
Tenerife attracts tourists with unusual beaches with black volcanic sand. These are natural, natural, very beautiful sections of the coast, the most impressive of which is Benijo. Bright places on the coast, for example, Las Vistas, Las Teresitas or Los Gigantos, are created artificially, sand for them is imported from the Sahara.
All Tenerife beaches are municipal, with free access. A fee of 2-10 EUR is taken only for sunbeds and umbrellas. Prices on the page are for May 2019.
In the northern part of the island, the coast is mostly wild, without infrastructure, there is often a turbulent ocean, so you need to swim carefully. In the south there are more adapted territories: with yellow or white sand, sunbeds, umbrellas and protection from waves. Surfers are traditionally gathered in the eastern part, the most popular in those places is El Medano Beach.
On many beaches of the Canary Islands it is allowed to be without bathing suits, although there are no special closed areas for tanning without clothes.
Sightseeing vacation
Tenerife's attractions are so diverse that everyone will find something to their liking. The most popular natural sites are the Teide National Park with a volcano of the same name 3,700 m high, mysterious, as if laurel forests and volcanic caves, for example, Vetra Cave, that emerged from a fairy tale.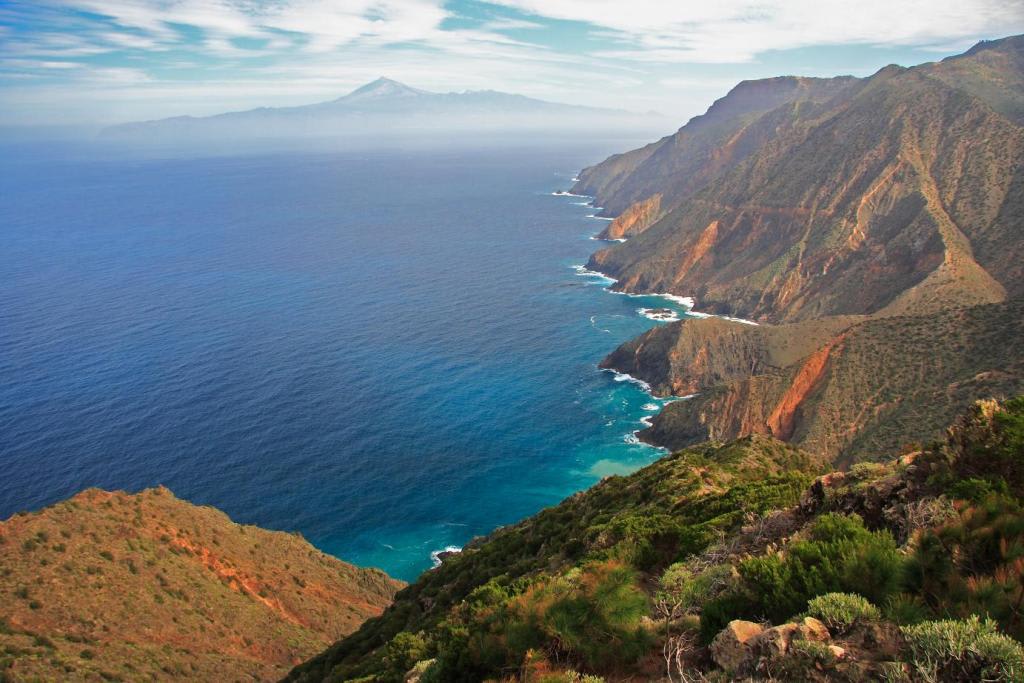 There are many places on the island where it will be interesting to go with children: Eagle Park, which turned into a large zoo, a botanical garden, opened in the 18th century during the reign of King Carlos III, Loro Park, where parrots live, and Monkey Park, where you can chat with primates.
In the island's capital – Santa Cruz de Tenerife, there is the magnificent square of Spain, the original building of the Auditorio de Tenerife concert hall, the medieval church of the Immaculate Conception of the Blessed Virgin Mary and the Candelaria Basilica – not too old, but very beautiful.
Those who love antiquities are attracted by the Guimar Pyramids and the Tenerife Museum of History in San Cristobal de la Laguna. Worth a visit are the charming traditional Canary towns of Orotava and Icod de los Vinos.
Leisure
Surfers and divers love to come to Tenerife, in addition, on the island you can go sailing, go hiking or cycling, go in for golf and paragliding (just do not forget to pre-arrange special insurance with an additional set of services).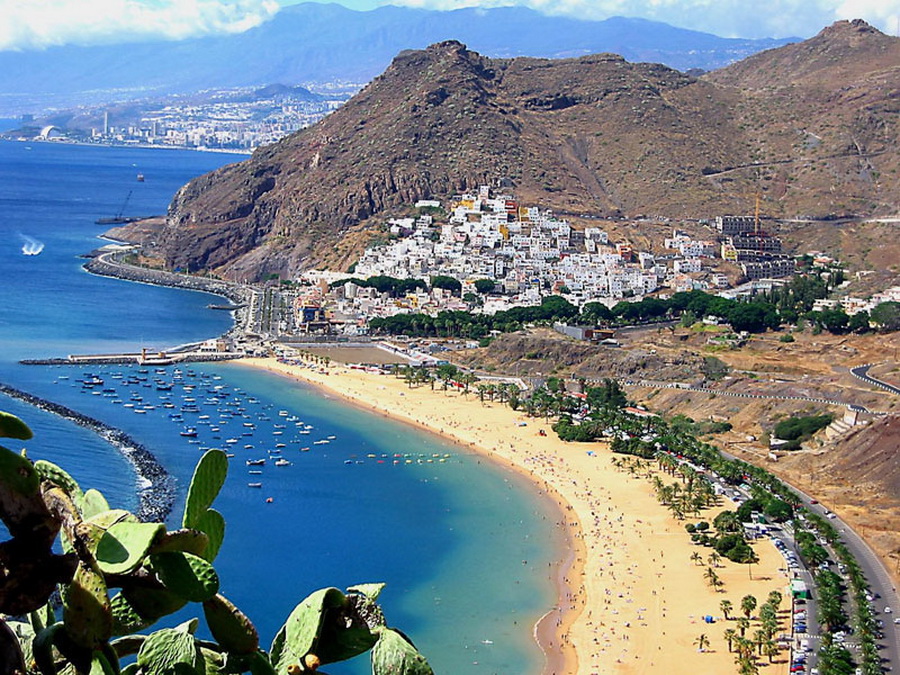 Water parks – the oldest on the island "Aqualand" and the very large modern Siam Park – are perfect for family outdoor activities.
Who will love Tenerife
Holidays in Tenerife will appeal to everyone who loves a moderately warm, mild climate, the expanse of the ocean and wildlife. Young couples will find solitude and romantic places here, older tourists will like European comfort and opportunities to improve their health, families with children will appreciate the abundance of entertainment for kids.
Bet you like it? We also do not like crowds and long tiring excursions, but a personal experienced guide is a completely different matter. It is always an abyss of new experiences, fascinating stories and unique routes.