From budget planning and itinerary to equipment and vaccination, a useful guide for those who want to explore the world with a backpack behind. Part 3.
Backpack Contents
Deciding on the fact that we walkers, we made the choice of clothes and equipment in favor of versatility, lightness and durability. Materials are preferably synthetic, no cotton – it is heavy and, wetting it, dries for a very long time. We discovered a cool material – merino wool. T-shirts, socks, and everything else are made of it. It is lightweight, dries quickly and does not smell even after several days of socks. In general, the most for dirty backpackers.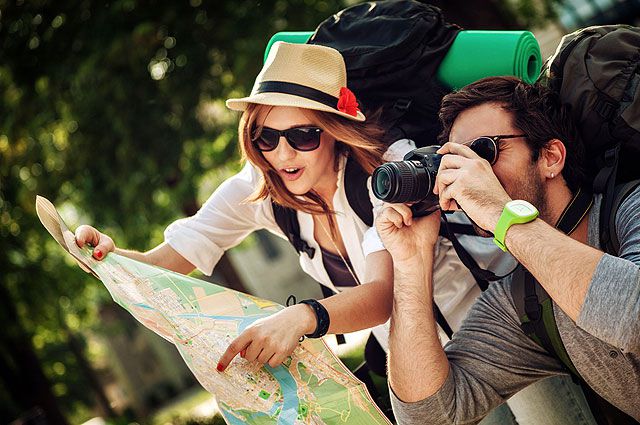 All equipment fit into backpacks of 45–55 liters, and each weight did not exceed 10 kg, that is, slightly less than 20 kg for two. And by the way, the more voluminous you take bags or backpacks, the greater the chance that you fill them up to the top. So it is better to restrict yourself from the very beginning to bags of medium or small size.
And regardless of the style of your trip, we would recommend to collect such baggage that you can carry at least half an hour in search of a hotel somewhere in Jakarta.
Our clothes
Wool underwear from merino wool.
A pair of t-shirts from the same material.
Panties and light and warm socks (not more than three pairs) are also from merino wool.
Lightweight walking pants made of softshell material.
Fleece sweatshirt.
Light down jacket.
Membrane jacket to protect against rain and wind.
Membrane Pants.
Running sneakers (you need to keep yourself in shape and in travel).
Light trekking boots.
Lightweight woolen gloves.
Dense wind and moisture protective gloves.
Transforming Bandana Buff.
Glasses
It is worth noting that our list is very minimalistic. Things themselves should be universal in color so that everything fits together easily.
And since we plan to be in nature for a significant part of the journey, we took along a tent, sleeping bags, inflatable mattresses and a torch.